Hydraulic Punching Machine
Manager: Anson
Mail: anson@sinokd.com
Mobile: +8618201849494
Manager: John
Mail: john@sinokd.com
Mobile: +8613961086166
Add: No. 251, Xinshi Road, Hongkou District, Shanghai, China. 200080
Press Brake
Bending Mahcine / Press Brake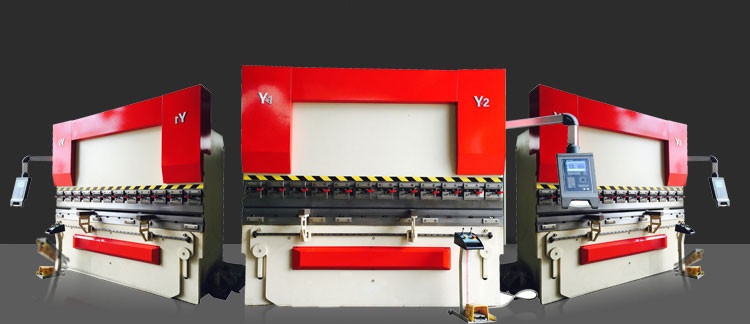 Brief Introduction
KINGDOM's press brakes have the advantages of high quality, durability and highprecision. The main frames of machine are constructed from rolled, stress relieved solid steel to prevent distortion during the bending process and under extreme continuous loads.
Adjustable synchronized torsion bar with positive stop system which is controlled by the Digital Control unit, the bending beam parallelism tolerance will be consistent and
accurate to 0.01mm.
Function

A press brake, also known as a brake press, is a machine tool for bending sheet and plate material, most commonly sheet metal. It forms predetermined bends by clamping the workpiece between a matching punch and die.
Typically, two C-frames form the sides of the press brake, connected to a table at the bottom and on a moveable beam at the top. The bottom tool is mounted on the table with the top tool mounted on the upper beam.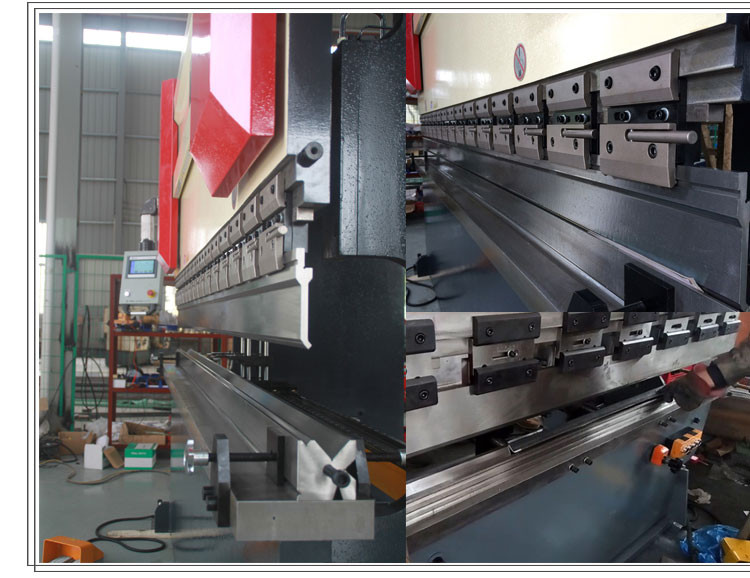 specifications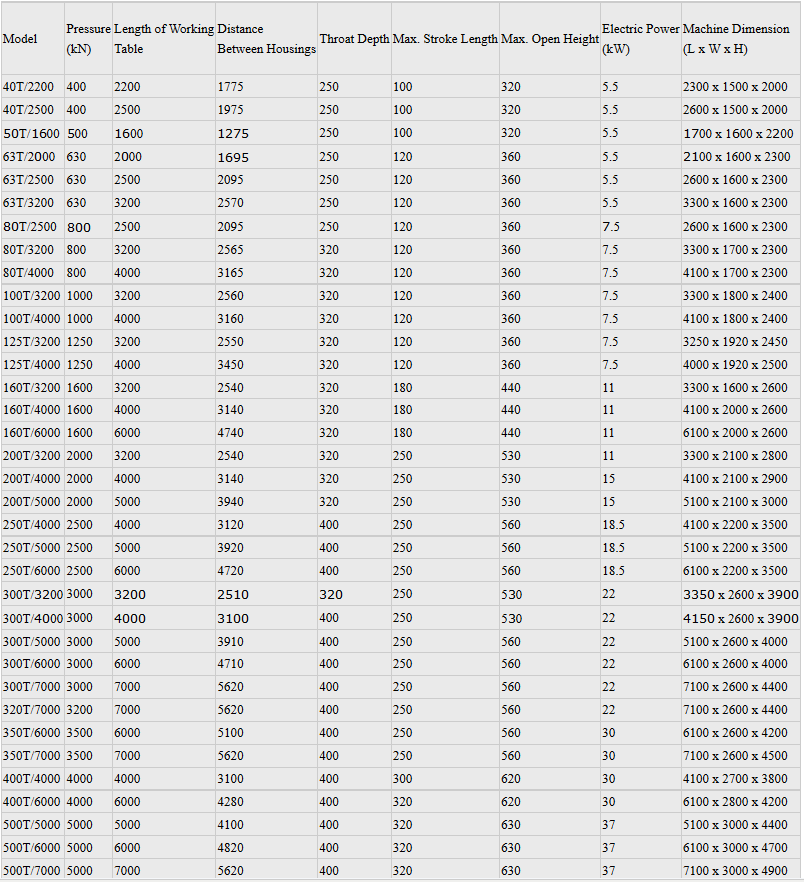 Main Features

1.The whole structure:
• Steel plate welded structure, hydraulic transmission, accumulator return, holistic processed, vibrating to
eliminate stress, high strength and good rigidity.
• Mechanical torque system makes sure the synchronization of cylinders.
• The stroke of slider and back gauge is adjusted automatically by double servo motors or transducer, and showed on
CNC Mechanical torque or NC control panel.
• Slanting wedges can be chosen to install on the top dies which can be adjusted by hands or automatically.
Hydraulic compensation system is installed under the worktable.
2. Hydraulic system:
• Hydraulic control system by BOSCH-REXROTH Germany or FIRST America.
• Oil seals by Japanese, NOK.
• Overload & overflow protection to ensure there is no leakage and protect hydraulic system, and the oil level can be
read directly.
3. Servo motorized back gauge:
• CNC Back gauge system with X axis by AC servo motor driven ball screw shafts and on linear bearings with an
accuracy of 0.01mm.
• Back gauge has well enough mechanical strength and rigidity with tank-type gauge structure.
• High-precision ball screw and linear guide-way. Particular finger-stop design, enlarge the range of back gauge.
4.Electrical parts and protection device:
• Schneider or Siemens Low-voltage apparatus. In accordance with international standards, reliable safety, long life,
good anti-interference ability, a radiation unit is fitted in electrical cabinet.
• Protective fence and the safety interlock to ensure the operation safety. Have a movable single-hand pedal switch,
easy to operate.
• Light screen protection or Laser protection are optional.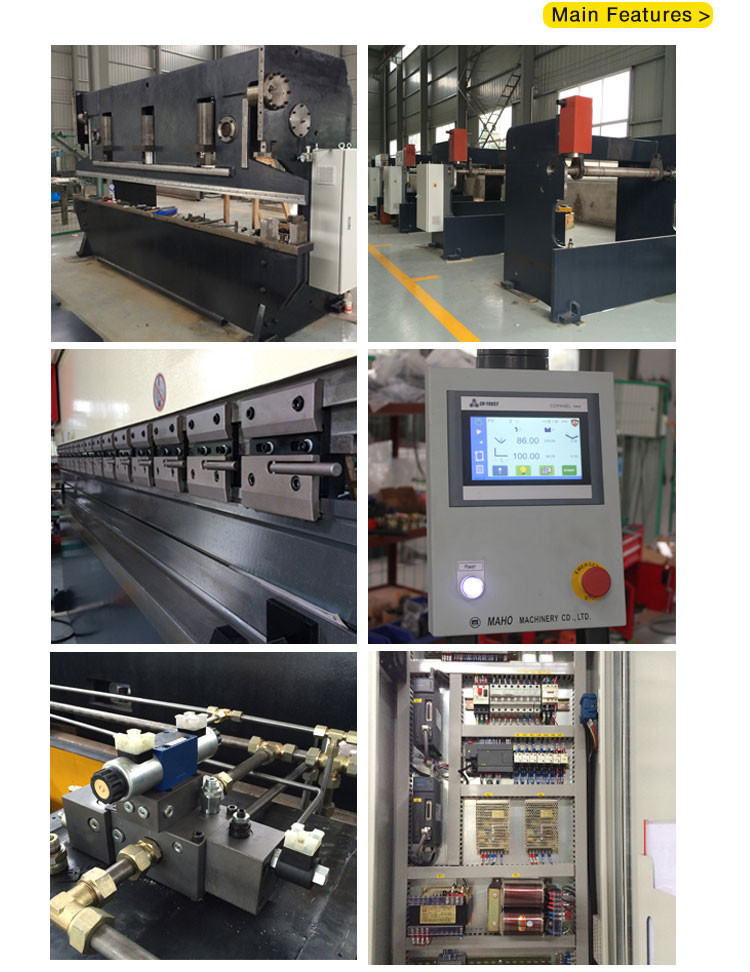 Product Display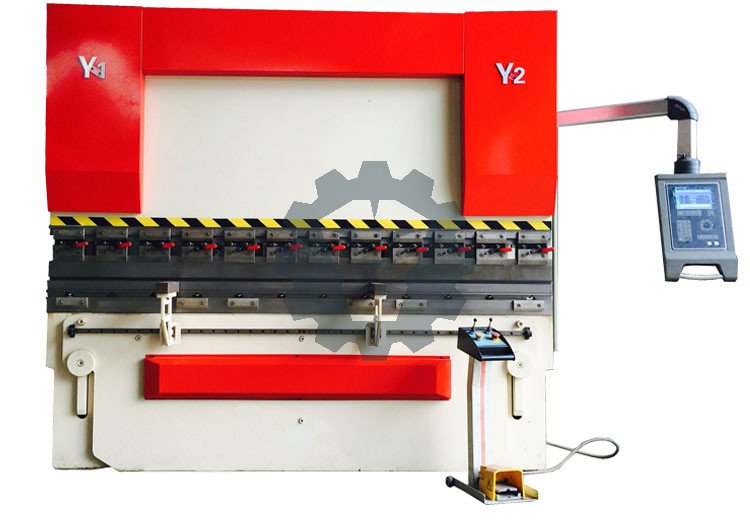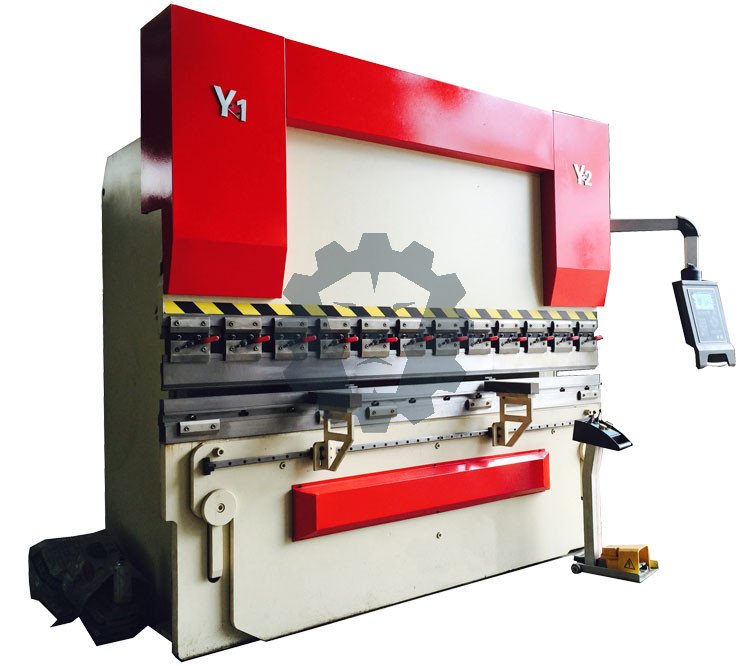 Accessories List

Swivel pendant control unit operation
• Sliding front sheet support arms.
• Emergency stop buttons conveniently located on control panel and foot control.
• Mobile dual operation foot control.
• Segmented offset top punch.
• Solid one piece four way multi vee (''v") die block.
• Quick action top punch tool holder system with wedge type adjustment.
• Powered operated lead screw back gauge
• Oil tank level indicator.
• Metal constructed safety guarding surrounding machine with clear side viewing panels.
• Integrated hydraulic system allowing rapid approach switching automatically to slow bend.
Advantage

1.OEM
Customize color and function
2.After sales
Our engineer can go to your factory for installation and showing operation details on condition of you provide the round-trip air tickets, visa formalities, food and accommodation. In turn, your engineers can come to our factory for learning the installation, operation and maintenance for free.
3.Good price
Reasonable price can meet your budget
4.Quality
Seal in the Cylinders from NOK, Japan;Electrical components from France Schneider;Valve from Germany Rexroth;Pump from Japan Sumitomo.Our product quality guarantee period is 13 months from B/L date.
During guarantee period, we will provide spare parts without any charge in case of quality discrepancy caused by us. If the malfunctions are caused by customers' incorrect operations, we will provide customers spare parts at cost price. We also can offer flexible extended warranties according to the actual situation.
Trade Information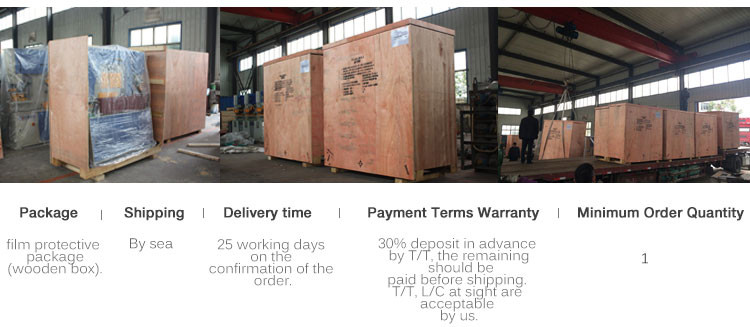 FAQ
Why Choose Us?
1. We will run the machine for a few days, and use your materials to do the test. Only guarantee the machine shows best performance, and then we will ship out.
2. Our elite teams can provide you professional, customized, and all-round services around the clock. If you need any help, contact us by WHATSAPP, Skype, Email or Telephone.
How can we provide you efficient services (metal processing solution)?
There are Three Steps as following:
1. Gather your requirements based on your real working situation.
2. Analyze your information and provide our feedback.
3. Offer options based on your specific needs. For instance, reg. standard products, we can offer professional recommendations; reg. non-standard products, we can offer professional designing.
How to maintenance the machine?
Every shift has to fill in lubrication oil and machine oil.