Hydraulic Punching Machine
Manager: Anson
Mail: anson@sinokd.com
Mobile: +8618201849494
Manager: John
Mail: john@sinokd.com
Mobile: +8613961086166
Add: No. 251, Xinshi Road, Hongkou District, Shanghai, China. 200080
2016-07-15
Q35Y-Series Hydraulic Ironworkers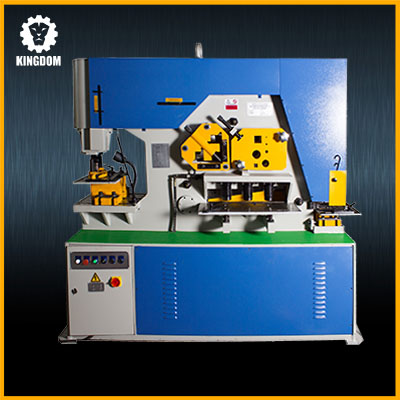 ● Q35Y Series are in the Kingdom tradition of well-engineered, robust steelworkers built for long working life. Universal multi-function Ironworker machine for production purposes with maximum efficiency and minimum deformation.
● The universal machines are supplied with standard tooling include repetition support table at punching, shearing and notching stations and with easily adjust hold down at five stations to safely and control the operations, comprehensive safety guards are fitted as standard on all working stations.
● The above molds will be installed in the machine, safety guards are also fitted as standard on all working stations. For other dies and blades, customers need to order and pay additionally.
● Machine includes 1 movable magnetic base LED light, 1meter long touch and cut rule length stop back gauge. Fine adjustment facility to punch stroke and measuring scale in the notching table. Limit switches at both ends of the machine control stroke length at all stations.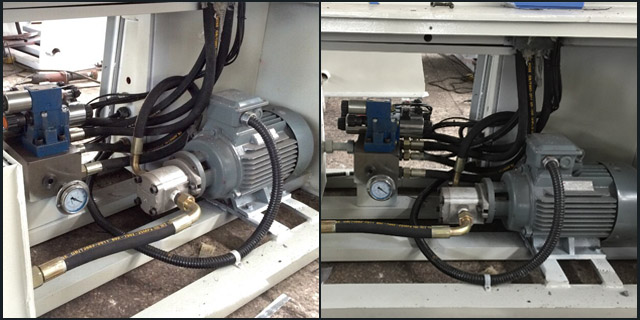 Optional tooling


● Automatic holding system can be choose in Flat Bar Shear Station, Angel Shear Station.
● Electric back gauge for cutting the accurate length of the products.
● Temperature control system.
● Max.500/750mm of punching station throat.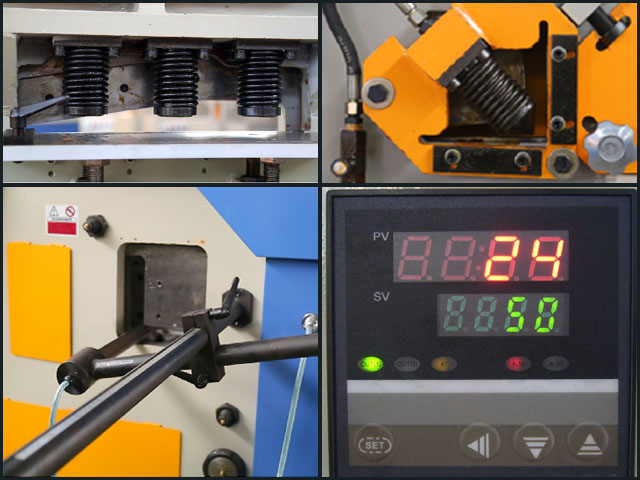 Gross Weight and Packing Dimension depend on customers' needs.
Based on material strength of 45kg/mm2 tensile.


Design and specifications subject to change without notice.